Recently, I've been all over this new band called GPKISM who just recently released their album. I actually followed a link from Tainted Reality and was thinking exactly by the lines, "Oh my! She's so cute!" so I clicked a user's picture and boom! I got to GPKism profile. And then, I followed around links and even saw a fansite!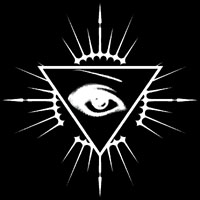 Isn't that logo pretty? I think so too. Anyway, GPKISM a visual kei-like band whose music revolves around the mix or Baroque, gothic and electro/industrial. I haven't yet grasp if it's an Australian or a J-rock band because both members are a mix of it. But as far as music orientation goes, it falls more under the J-rockish category and it rocks! Record label? Darkest Labyrinth – you're regular J-Goth label. 😆
So, let's get down to the members of the band.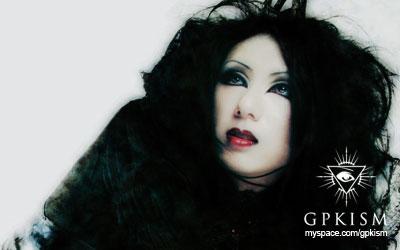 First, this is GPK or Gothique Prince Ken. I was surprise to know that his name is Ken. To think that I used that name for years as a pseudonym before "Euri." I kind love that name, it has this manly yet gentle ring to it or whatever. Anyway, he's the band's vocals and he also does the composition. And yes, he's a guy, for goodness' sake. And yeah, you're right there, too. He was that -"Oh my! She's so cute!" person I was talking about earlier. I was also fooled. Nyeh! Either way, trap or not, I don't really care. You know I have this thing over guys who look feminine and their not gay! I haven't gone so far as to start stalking him yet, but I did try sending him messages through MySpace and he really responds! By by the looks of it, he's pretty nice, in general. I asked him if he's Japanese. He told me he's Australian. I don't have Australian friends so I couldn't really tell if he looks Australian or not. But as far as I could see, he's very J-rockish no? And of course, I'm adding his blog to my Google Reader, just like what I did with Yoshiki, Sugizo and Miyavi's blogs.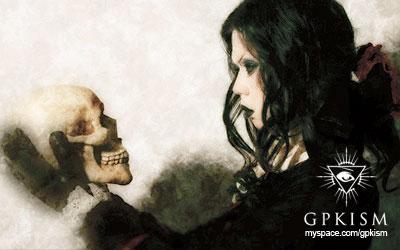 Next is Kiwamu – the guitarist. Everyone knows Kiwamu, so no need to elaborate on his profile. Yes, yes, "the" Kiwamu from BLOOD! Kiwamu is one of the best guitarist out there and as far as music is concerned, whatever he touches, he turns them into beautiful gold peices! Of course, I've also added his blog to my Google Reader in case of updates. I really love Kiwamu's shot in this image. I think this image was also in that 16 page booklet of their first album. No, I still haven't got my hands on it. Soon, soon! I've read reviews that the album is great. I tried listening to the M3U of it over at CD Baby and it was seriously good. At least, in my opinion. It's pretty much my type of music as an over all. Therefore, I am so going to buy the CD!